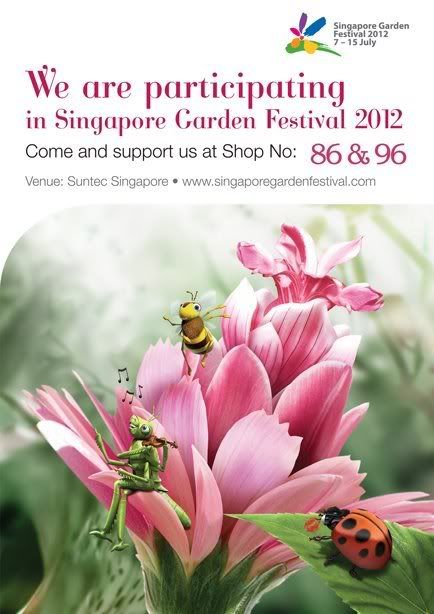 Dear Friends, we will be exibiting in the SGF 2012 (7-15 july).
Location: Suntec hall 401-403
We welcome you to visit us at marketplace booth 86 & 96.
Product showcase:
Jebao eco friendly water pumps!
See how much you will save if you use an energy saving pump
Jebao led pond lamps!
Aquarium system energy saving pumps!
Miniature eco garden (with LED !)
Odyssea led system